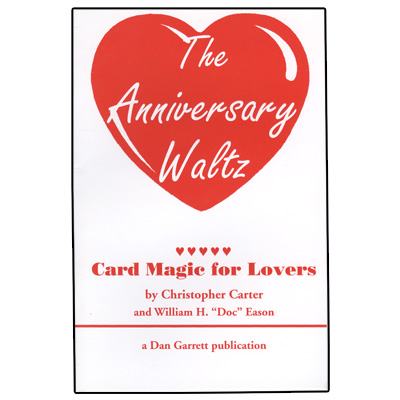 During this week I received the package I ordered from
Magicians.com
and boy it was fun experimenting again with the new stuff. Basically I got the stuff I need to create my own handling of two killer effects. One of them is the Anniversary Waltz.
Basically I already know how to do the tricks that I'm practicing in theory. I know the underlying methods to accomplish such,(thanks to a good knowledge of basic and intermediate sleights) and the moment I receive the equipment I need, in just an hour or two I was able to do it smoothly.
After a few days of practice, and by some stroke of good luck I was able to actually make my own handling of that card trick that uses a special deck for it (It also sounds like a dance). Thanks to the videos that I keep on watching I was able to fish out a good move that made my handling possible.
Well actually I'm still perfecting my handling for the trick and I made it easier for me so that I could perform it smoothly.