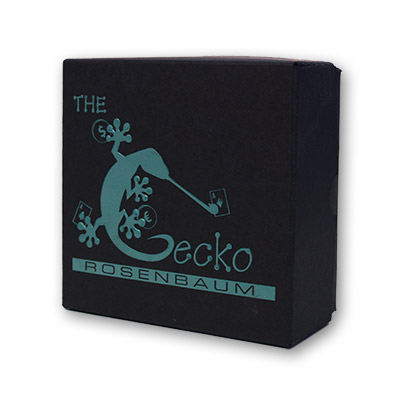 I received my gecko two weeks ago from
Magicians.com
. The Gecko is described as a utility tool used primarily for vanishes. It could vanish almost anything, provided that you have a lot of practice and mastery of the device.
The Gecko itself is not a trick, rather I would say it is a utility device that could help you achieve miracles. Here are a few things that you could do with it according to it's description.
Here are just a few of the effects you can master with The Gecko:
* Vanish coins!
* Vanish cell phones!
* Bent and restored bottle cap routines!
* Instant coin transformations
* Vanish business cards and credit cards!
* Use as a Hold-Out Device too!
The possibilities are endless. You are only limited by your imagination!
Yes the Gecko could truly all do that but don't expect that you can do it immediately after you open the box. As I have said it requires a lot of practice and an intermediate level in magic. This device isn't recommended for beginners since a beginner would surely have a hard time
The kit includes 2 complete assemblies; one regular and one heavy-duty. It also comes with a spare "change out" gimmick and all necessary supplies. Also it includes a DVD that would cover the basics of the device and some killer routines to perform.
For the kit I am really happy that it is assembled before hand and all you have to do is adjust it to conform to your body and after that you could start practicing with it. Although it would be hard at first, after you have learned how to adjust yourself to certain aspects then surely you're off to a good start.
You could buy your Gecko
here
at a limited time low price offer. To see it in action you could watch my video
here
.